Your ads will be inserted here by
Easy Plugin for AdSense.
Please go to the plugin admin page to
Paste your ad code OR
Suppress this ad slot.
Cancer affects millions of lives, possibly even more. Everybody knows somebody that has been forever hurt, either physically or emotionally, by this vicious, unforgiving ailment. Most of us know somebody who has lost their life to the disease.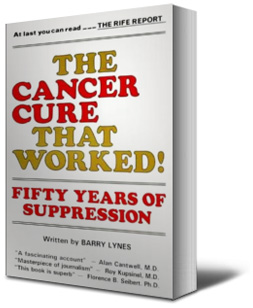 Despite this, cancer survival rates are higher than ever before. In recent years, cancer treatment has improved rapidly, but a complete cure has always appeared to be just beyond reach, a tantalising Holy Grail of medical science. This month, however, an announcement was made that could have the potential to end all that.
The good news is that human trials could begin in as little as four years' time. If those trials prove to be successful, then science will have made a major stride towards eradicating the disease completely.
A joint Dutch/Canadian team stumbled across this miraculous discovery whilst searching for ways to treat malaria in pregnant women.
According to the team, the carbohydrate that malaria attacks in the placenta is exactly the same as a carbohydrate present in cancer cells.
As Metro.co.uk reports, Ali Salanti from the University of Copenhagen said, "for decades, scientists have been searching for similarities between the growth of a placenta and a tumor (…) The placenta is an organ, which within a few months grows from only few cells into an organ weighing approx. two pounds, and it provides the embryo with oxygen and nourishment in a relatively foreign environment. (…) In a manner of speaking, tumors do much the same, they grow aggressively in a relatively foreign environment."
Intrigued by this idea, the team tailored a special malaria protein to include a toxin designed to target cancerous cells. The cancer cells absorb the protein and are then in turn killed by the malaria virus. Theoretically, this idea is sound and experiments on mice with cancer have already begun.
It's definitely early days yet, but the team are hopeful that this innovative new treatment could provide scientists with a valuable weapon in the fight against cancer. If the trials are successful, the potential benefits are simply staggering to consider. It just goes to show that no dream is too big to accomplish, provided we never stop believing that it's possible. Imagine a world without cancer and perhaps, in time, we won't have to.